Engineering Class Project
Wash Station for Farm Equipment and Vehicles.
Scroll to Bottom for Project Updates
Campus Improvement project from the Engineering Class 
Dear Donor, 
    The engineering class of Castle Valley Academy enjoys coming up with practical ways to help our school. We have thought about many ideas which could make life easier for students and staff on campus. Some ideas that we've come up with are: a floating raft with a hot tub for our school pond, a kindling cart for storing firewood and other fire starter supplies, and a self-measuring and mixing device that can store, measure, and mix ingredients for a recipe.

    Of all the things we've come up with, all the ideas that we've thought about, and all the plans we have discussed, our class has decided that a vehicle wash station would be the best way to eliminate a very relevant problem on campus. Lately, because of the rainy weather and melting snow, the dirt roads on campus have turned into mud, making it impossible to keep vehicles or farm equipment clean. Also, in the summer when we don't struggle with mud, we do struggle with lots of dust. We took note of this problem, and we conducted a survey and asked staff and students if they would be interested in such a service. When most of our survey results came back with a positive and encouraging answer, we as a class knew what we should do. Build a vehicle wash station for farm, staff, and student vehicles! 
   Unfortunately, our class has had an issue come to our attention. As you may know, thanks to the rising prices in our economy due to inflation, the prices of concrete and other construction materials have risen. When we initiated our engineering project, we had no idea of the costs of materials. We have done a substantial amount of research, and the equipment and building materials that we have decided to use for our wash station have ended up costing more than we had originally planned. Therefore, as a class, we have hit a roadblock, so to speak. We are inviting you to partner with us and help monetarily support our engineering project. Current calculations have revealed that our project will cost approximately $9,500 US dollars. Would you be willing to partner with us and donate to this cause? Thank you for your consideration, and God Bless. 
Best Regards, 
Connor, Isadora, and Micah.
 P.S. If you have any questions, or need any more information about this project, please feel free to contact us at:
 luis@cva.school
Castle Valley Academy / Engineering Class Project
HC 64 Box 2201
Castle Valley, UT 84532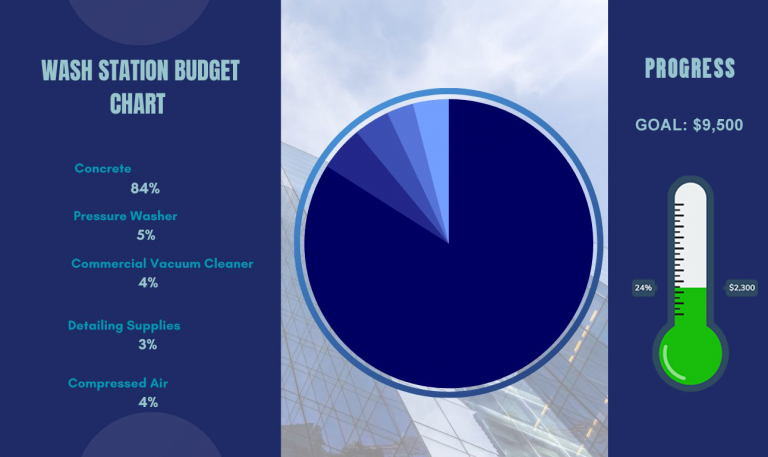 Planned Location
Project Update