Christmas Music Tour up to Needles, CA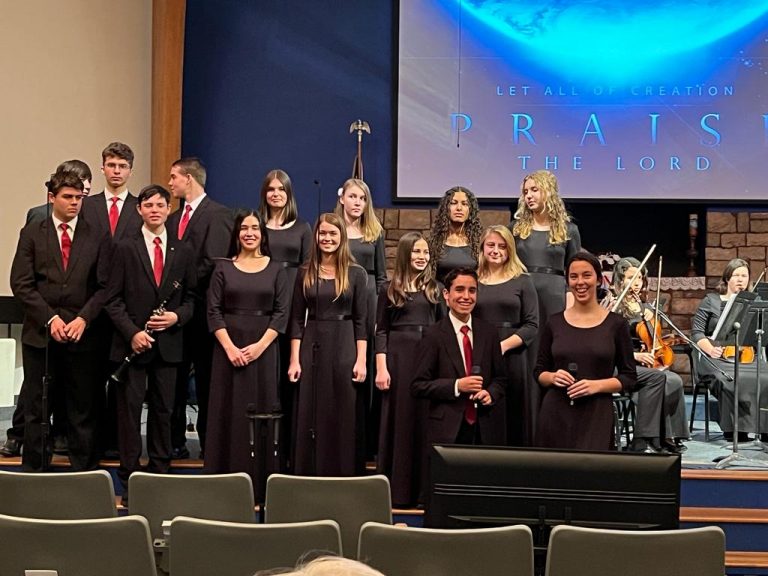 Launching our FIRST concert on the road--the Paradise SDA Church in Las Vegas, NV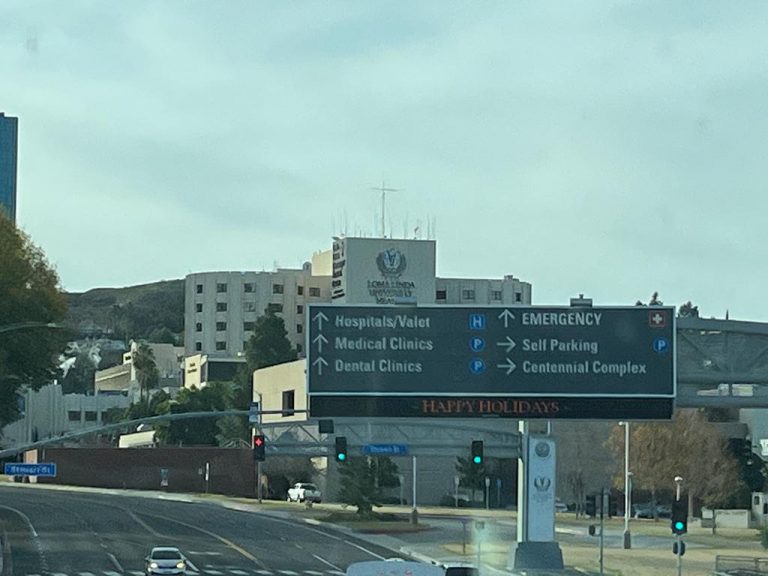 Rolling into Loma Linda, California, Sabbath morning, Dec. 3rd.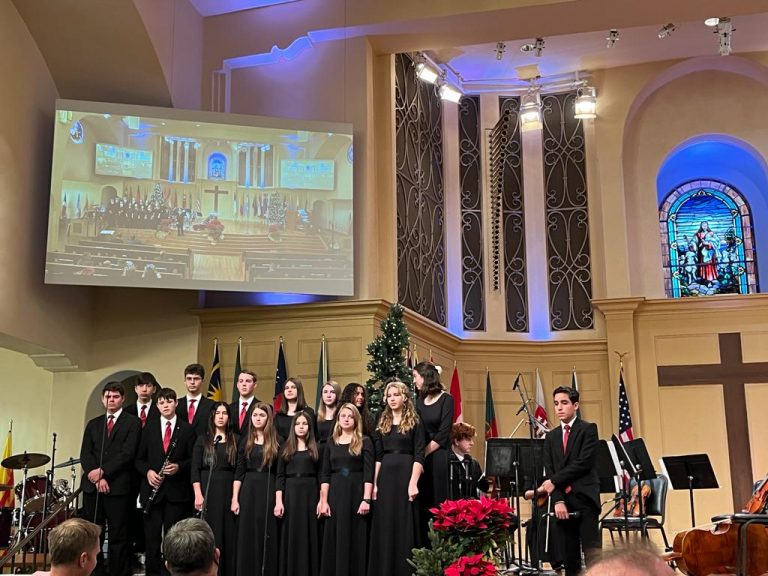 Sharing in the service for Campus Hill SDA in Loma Linda.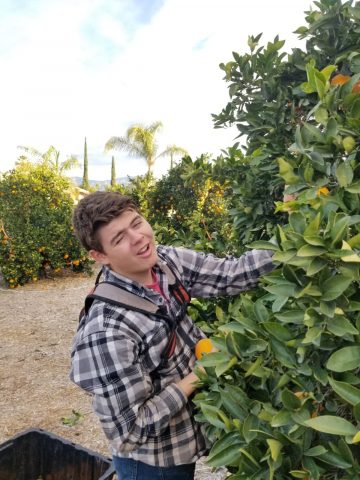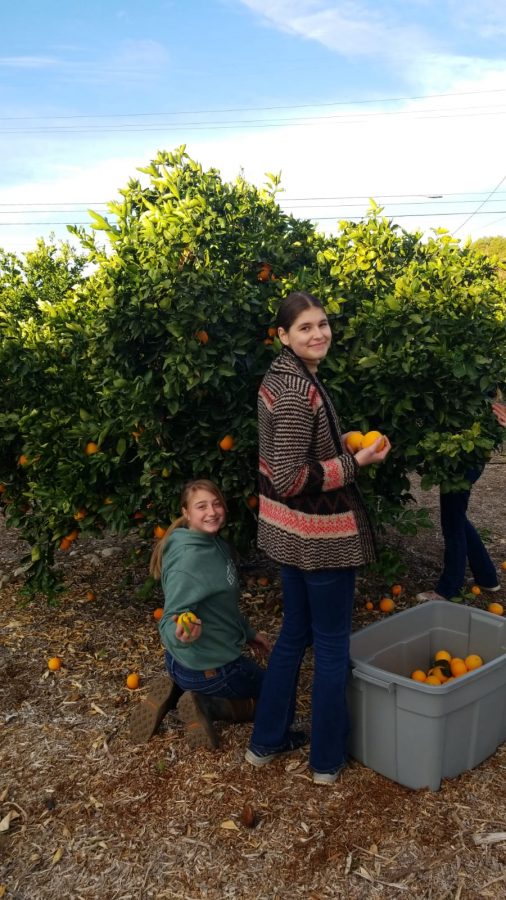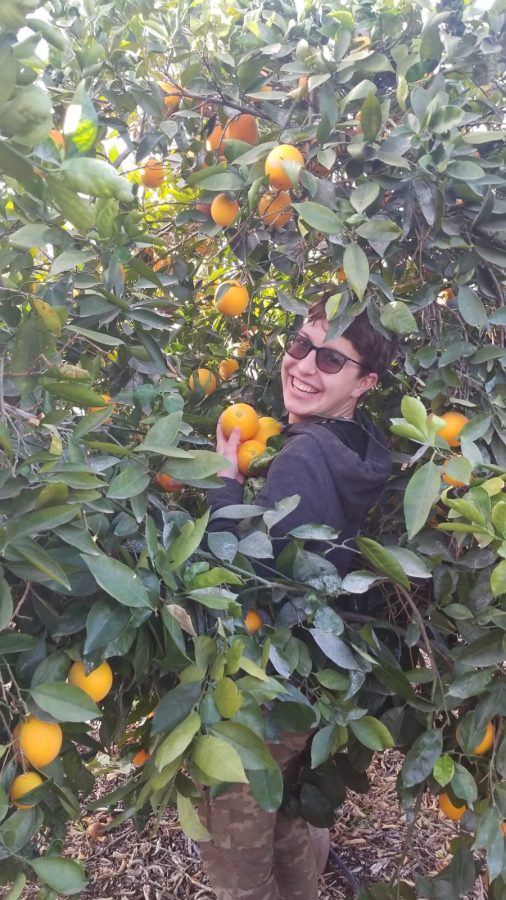 The Mentone SDA Church brought us a real treat--not only our most generous crowd so far and a warm, welcoming church, but FREE ORANGES right on the church property!  We exchanged some of our organic garlic for seed in their church garden.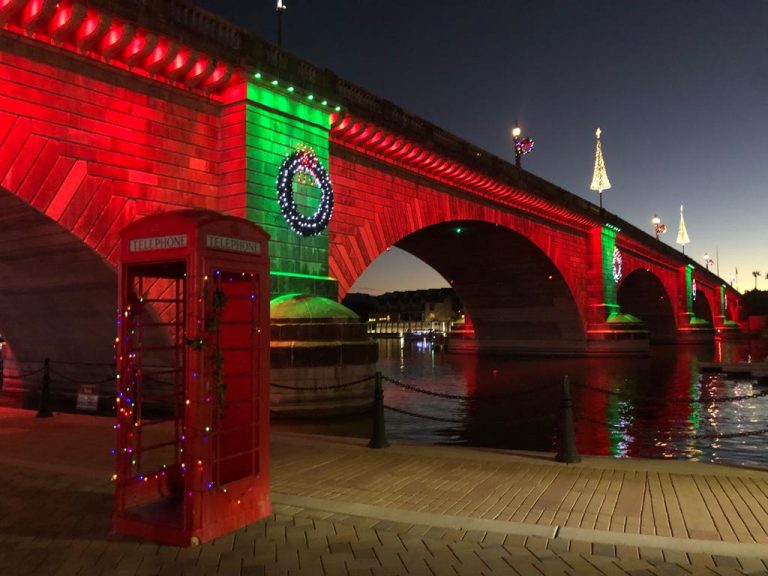 God arranged our Needles, CA concert at 2 pm so that we could be free to ADD an outdoor concert at the last minute where we handed out Desire of Ages and The Great Controversy at the original London Bridge, that was moved to Lake Havasu City, Arizona, approximately 100 years ago.  The lake and the bridge are a real resort area that was crowded with people and we enjoyed a beautiful evening at 70 degrees where paper snowflakes blew in from time-to-time as we shared!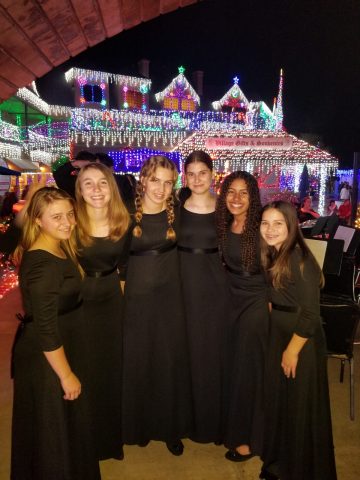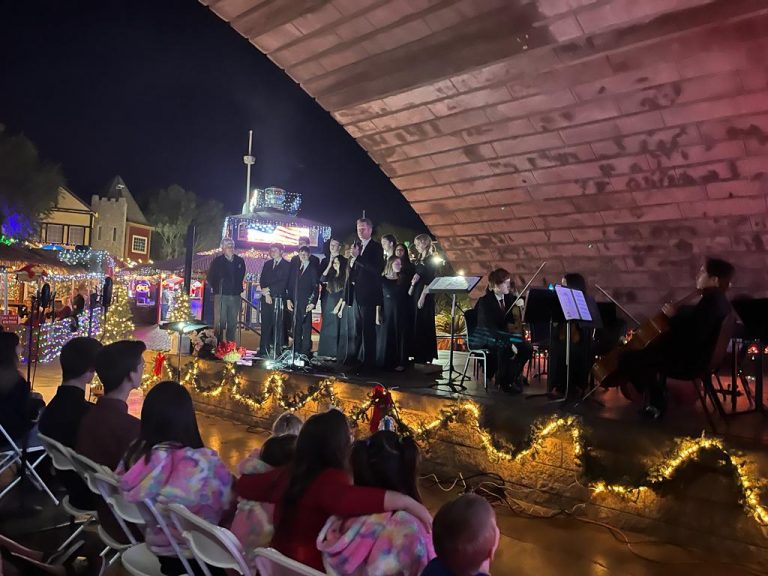 Lonnie Melashenko opened our outdoor concert with prayer.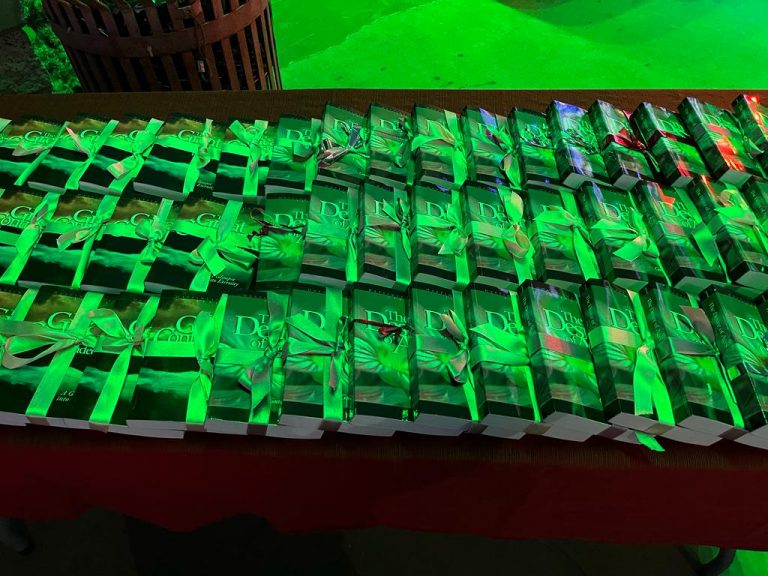 Gift table. God blessed and it was exciting to see many come from the audience to take their gift book.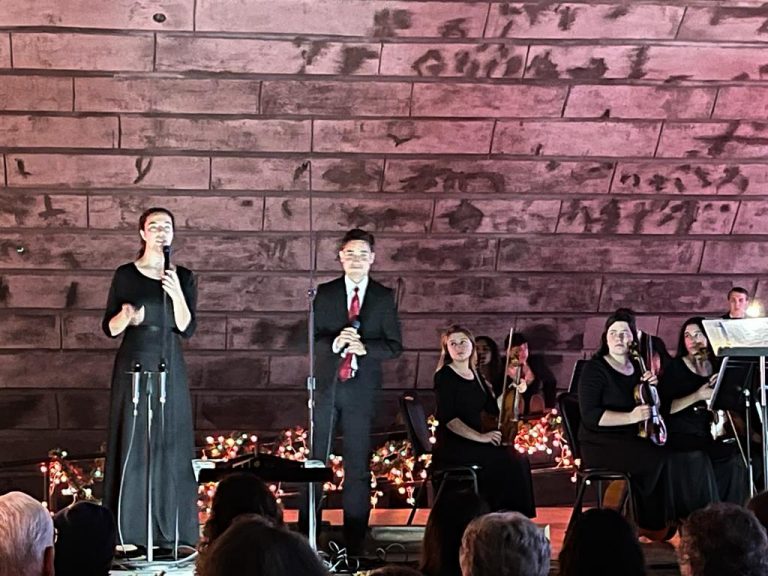 The crowd really was excited to receive bags of our exotic seed potatoes as gifts when Alani and Ethan took time, mid-concert, to interact with the audience.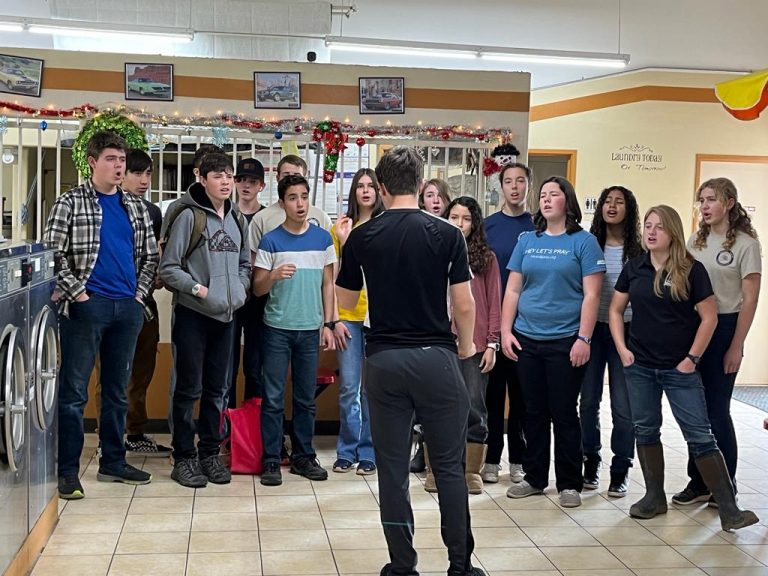 Today, the kids sang for and prayed with people at the Laundromat.